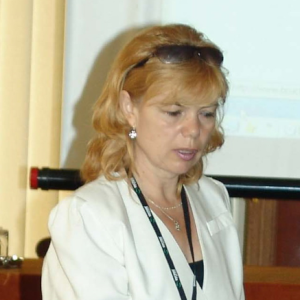 Network Association Member
Olimpia Curta
Network Association Member
Members Council Member
MC Term: January 2017 - December 2018
Deputy Director - IT Manager
Lucian Blaga Central University Library, Cluj-Napoca, Romania
Romania
>
Library
I'm Deputy Director – IT Manager at "Lucian Blaga" Central University Library (Jan. 2005). I'm in charge with the Library Automation (Sept. 1992) and with Digitization Activity (Jan. 2008).
I'm licensed in Mathematics and I have many specializations in Computers, Library Automation, Library and Information Science.
Special positions:
Associate Professor at "Babeş-Bolyai" University, 1995-.
Member of National Council of Libraries from Education System, 1998-2006;
Representative of CUL in ANELIS+ National Consortium, 2009-.
Member of EBSCO Publishing's European Academic Advisory Board, 2011-.
Member of Advisory Board for Philobiblon - Transylvanian Journal of Multidisciplinary Research in Humanities, 2015-.