Thank you for your registration
Your Europeana Network Association registration has been recorded and will now be reviewed by the Management Board. You will receive an individual email shortly.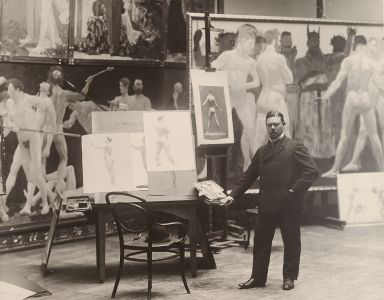 Once your registration has been approved, we will keep you up-to-date with Europeana's latest developments through our monthly Network Association newsletter.
In addition, the Europeana Network Association allows you to:
Participate in Europeana Members Council elections once a year
Come forward as Councillor
Get in touch with cultural sector professionals through our network, events and Europeana's LinkedIn group
Share interests and insights through our various communities including

EuropeanaTech; EuropeanaTech is the community of experts, developers, and researchers from the R&D sector within the greater Europeana Network. It provides the expertise and technical know-how that allows Europeana to keep growing and improving.

Shape tomorrow's digital practices through the elections of the Members Council and the development of Europeana Business Plan
Get directly involved in the development of Europeana through Task Forces
NOTE: our communication with you mainly relies on a software called Mailchimp; please make sure Europeana messages are not directed to your junk folder by your Spam filter as you may miss important information.