Research
Grants Programme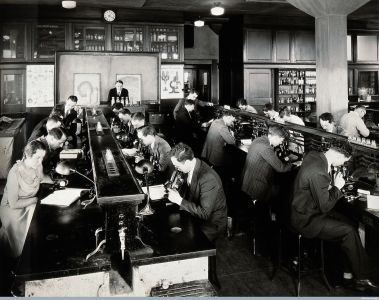 In 2016, the Europeana Research Grants Programme was launched. It has proved hugely popular and successful in its first year. A second round of grants will be awarded in the 2017 Grants Programme, starting soon. The latest news about the 2017 Grants Programme will be outlined here, so make sure to check back regularly to stay updated!
How does it work?
Digital humanities researchers apply with projects that use Europeana data to answer a research question. We provide the funding to the most promising projects. The first Grants programme ended in november 2016, and resulted in three projects being awarded grants. Read the stories of the winning projects in the blog posts below. 
The high volume of proposals proved just how important it is to make heritage data available. Moreover, the wide variety of ideas showed the depth of potential in Europeana Collections material.
Explore the outcomes of previous projects. Or apply for the next round of grants.