About us - the Europeana idea
How and why we're transforming the world with culture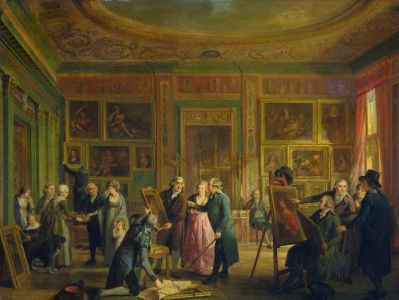 Why Europeana?
We believe that access to a shared heritage – whether in music, books, films, art or social history - makes people's lives richer. Our Collections aim to make this valuable content more accessible and more beneficial to more and more people.
How Europeana?
All across Europe, museums, galleries, libraries and archives are digitizing their collections so that anyone anywhere can explore and learn from them. Once these collections are made public online, we work hard to make sure you can find, use and share them: for research, for learning, for creating new things.
We bring together the organizations that have great content with the people and sectors that want to research, share and create new things. Creative collaboration and teamwork matter to us, because that's where the best ideas come from. We're always pushing each other forward, innovating with technology to make culture part of everyone's lives.
What Europeana?
We think:
That means working with our partners and allies to develop frameworks, standards, strategy and policy relevant to digital cultural heritage, and to raise funds.
We tech:
That means providing digital expertise and platforms for bringing cultural heritage to wider audiences.
We shout:
That means championing the use of digitized cultural heritage in education, research and the creative industries through partnerships and international engagement campaigns.
Who Europeana?
It's you. Cultural institutions. Researchers. Teachers. Learners. Creative start-ups. Data nerds. Art lovers. Book addicts. Culture vultures. We work with each other. For each other.